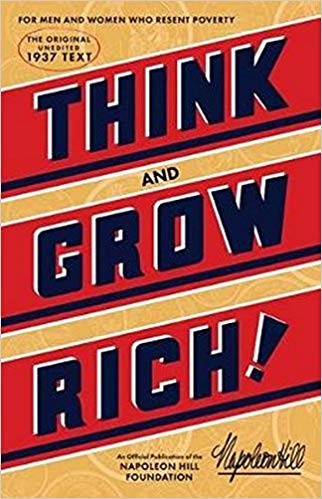 #GrowYourLife #BuildYourBusiness

Life Area: Personal
Topic: Abundance Thinking
Outwit Fear To Create Abundance
Hopefully by now you've read the classic Napolean Hill book, Think and Grow Rich. The final chapter of the book is entitled, "How to Outwit the Six Ghosts of Fear." In this chapter, Hill names these six ghosts as:
. Fear of Poverty
. Criticism
. Ill Health
. Loss of Love
. Old Age, and
. Death
And, as if that were not enough, he reveals a seventh condition, which he says is "more deeply seated and more often fatal than all of the six fears." This he calls "susceptibility to negative influences."
---
Susceptibility to negative influences is more fatal than the six ghosts of fear.
– Napolean Hill in Think and Grow Rich
---
The point of identifying these troublesome ideas is clear: when we seek to apply the Law of Circulation by declaring our good through prayer, meditation and affirmation, resistance arises from within us in the form of these hidden fears and susceptibilities.
This is what prevents us from moving forward and achieving our deepest desires. To get rid of it, we must be willing to acknowledge them, release them completely and consciously reject the possibility of them re-entering our daily thoughts.
Hill writes that if we neglect this inner work, we will forfeit our right to attain the object of our desires. An honest inventory includes "identifying patterns of complaining, fault-finding, sarcasm, indigestion, hopelessness, self-pity, lack of self-confidence and worry." These are only examples of the kinds of activities that prevent us from achieving our most desired outcomes.
Join me in applying a proven method from reversing such limitations: Begin by declaring that you no longer indulge in the debilitation behaviors that you previously used for some limiting purpose. Reject our past behavior, saying "That was then, this is NOW." Then, fill your mind with the object of your greatest desire, and declare this to be the truth of your life right now.
For my FREE downloadable resource on Creating Effective Affirmations, click [here]. And, for my FREE 7-Day Mindfulness Meditation Audio Series, which includes seven 10-minute meditations (personally guided by me), simply click the meditation tab above or click [here].