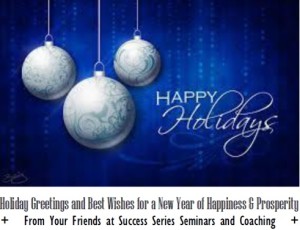 As we reflect on the past year, we are grateful to have you as a member of our Success Series family. We hope our message continues to inspire you in the coming year. We love hearing from you, so please continue sending us your success stories along the way!
Tom and the Success Series Team are excited to launch several new resources and events that will help you create the life you want; use them to make 2016 your best year ever.
Wishing you a healthy and happy holiday season and a prosperous New Year from all of us at Tom Hart Success Series Seminars & Coaching.