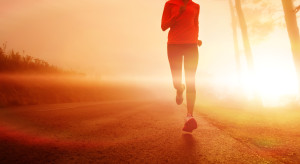 In a continuation of my new year's goals series, this week I'll be writing about your body goals and health success ("physical" of the seven life areas).  Typical of New Years resolutions is something about body: lose weight, better nutrition, lower cholesterol, etc.  If you want to transform your body or general health, keep in mind these all important steps.
MAKE BEING HEALTHY A PRIORITY AND SET SPECIFIC GOALS
First, make your body goals and being healthy a priority.  Achievers make progress where results are highly valued, so that's where we focus our time and attention.  Second, set specific physical goals.  Saying, "I want to get in great shape," is a wish.  But saying, "I will lose 15 pounds and 5% body fat in the next 12 weeks," is a goal.  It's specific, measurable, and has a timeline.
KEEP YOUR BODY GOALS ACTION PLAN SIMPLE
Next, keep your action plan simple.  Fifteen years ago, I lost 30 pounds over 14 weeks.  I did it simply by eating less and exercising more.  Aerobic exercise for 20 minutes, three days a week, combined with strength training, 20 to 40 minutes, three days a week, is all most people need for maximum health benefit with minimum time investment.  As far as nutrition is concerned, Bill Phillips in his best-seller Body-for-Life, suggests six small meals each day that are nutrient-rich and calorie-sparse.  One day a week can be a "free day," where you can eat whatever you want (within reason!).
PREPARE TO ACHIEVE YOUR BODY GOALS
Lastly, prepare to succeed.  Success is more than mere luck.  It is when preparation meets opportunity.  So prepare to succeed by scheduling your workouts, plan what you eat, and monitor your progress for continued motivation.
With these simple steps you will transform to a healthier, stronger, and more energetic you in 2016!
Please invite a friend to sign-up to receive these blog posts via email by going to my website at www.SuccessSeriesLLC.com and clicking on the offer to receive the first two chapters of my book Getting From Here To There for FREE!! (A great tool for goal setting and achievement).
And, please visit my resource page and download my Personal Strategic Plan template to get started on your goal setting for your physical goals (and all seven life areas) in 2016.