#GrowYourLife  #BuildYourBusiness
Life Area: Personal
Topic: Sleep
Too Little Sleep Can Lead to Dehydration…Whaaatt???
"Are you getting at least eight hours of sleep?"
We hear this question all the time—from our doctors, our parents, and our partners—and yet, most of us aren't getting enough sleep. Despite the fact that we know there are negative consequences of skimping on sleep, it can still be so difficult to prioritize it over all our other activities and responsibilities.
As you know, my first lesson for higher productivity is "energy control." And, the three ingredients to increased energy are: exercise, nutrition and sleep. Learn 8 Ways to Gain Energy Naturally in my blog post [here]. But increased energy is not the only key reason for getting plenty of sleep, here's another one…avoiding dehydration!
I get it! Sometimes we need a little extra motivation to hit the sack at a reasonable hour, which is why a new study showing that sleep deprivation can make you dehydrated is something we should turn our attention to. The study, published in the journal Sleep analyzed data from over 25,000 adults from China and the United States, and the results showed that compared to those getting the magic eight or more hours of sleep, people who slept only six hours a night had more concentrated urine and a 15-60% higher chance of being dehydrated.
---
Experts think it has everything to do with a hormone called vasopressin, which is released in the body during the night, later on in the sleep cycle.
---
Vasopressin
So what's the reason for this? Experts think it has everything to do with a hormone called vasopressin, which is released in the body during the night, later on in the sleep cycle. Vasopressin helps manage the body's fluid levels. In fact, it can actually pull water back into the body from our urine to prevent us from losing too much water while we're sleeping. The theory is that when we're not getting enough sleep, vasopressin can't do its job as well, and our hydration levels suffer.
The researchers on the study also suspect that the negative side effects of not getting enough sleep might actually be caused, in part, by simple dehydration. So while it's best to always try to increase sleep quality and quantity—instead of treating the symptoms of sleep deprivation—if you do have to pull an all-nighter for some reason, make sure you're drinking plenty of water.
---
Please share this post with your family and friends.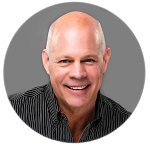 My mission is to inspire people and organizations to live their highest vision.
I am a Success Strategist and Master Coach. I provide transformational coaching and training for individuals and organizations to help you Grow Your Life and Build Your Business by getting clear and focused on what you want, why you want it, and how to create it. Learn more about me at SuccessSeriesLLC.com.
There is no better endorsement than that of a friend, so if you like what you're reading or are using my many FREE resources, tell a friend to join the Tom Hart Success Series Community, to receive email notifications of new blog posts and Talk with Tom podcast episodes, learn of upcoming events, and other news, by visiting my website  and clicking on the offer to receive my FREE monthly resource by leaving their email address OR forward this to them and have them simply click here (we respect your privacy and do not tolerate spam and will never sell, rent, lease or give away your information to any third party).