#GrowYourLife  #BuildYourBusiness
Life Area: Physical   |  Topic: Drinking water
The Importance of Drinking Water
---
There are a number of benefits to drinking plenty of water. Among them includes reducing caloric intake due to keeping you feeling full, but drinking plenty of water also supports normal muscle and organ function, aids skin health and appearance, and enhances energy. Drinking lots of water may very well be the simplest thing you can do to improve your health, and the best part is that it requires minimal effort.
---
Drinking lots of water may very well be the simplest thing you can do to improve your health
---
I don't believe you necessarily need to drink a set amount of water every day, although more is certainly better. Experts say a good rule of thumb is to drink half your body weight in ounces each day. I am not a nutritionist, but what I have found works for me is to drink 32 ounces first thing in the morning when I wake and keeping a quart bottle full of purified ionized water to sip throughout the day, thereby drinking over a gallon little by little. Now, I weigh 194 pounds so I should be drinking over a gallon and a half. I'm sure I get there somehow, someway, with the other beverages that I may drink, including my morning green drink and daily meal-replacement protein shakes. In any case, the primary goal is to eliminate unhealthy beverages, including soda, juices, and high-calorie coffee drinks.
There are many apps out there that can assist you in tracking your water intake. One such app I wrote about in my blog post as part of my January Goals Setting Series entitled 14 Apps To Help You Keep Your New Year's Resolutions, which you can find [here]. The app was Waterlogged, and includes a digital log (clever), here's the link to the App Store for your convenience:
We all know we are to drink half our body weight in ounces everyday. With easy to use Waterlogged, you can keep track of your progress morning, noon and night.
If you do nothing else tomorrow as you embark on your journey to live a stronger, healthier life, you can certainly do this.
BONUS TIP
STOP DIS-EASE AND ILLNESS
A healthy diet rich in tomatoes, olive oil, nut, green-leafy vegetables, yams, fatty fish, and fruits – along with proper hydration, a strength-driven exercise routine, and quality sleep – can help keep sickness at bay. Use these science-driven methods to help reduce your risk of illness even more.
Wash your hands. Use soap and water and scrub for at least 20 to 30 seconds.
Filter the air. High-efficiency particulate air (HEPA) filters can remove nearly 98 percent of virus particles. Pointing the fan out the window can also help.
Train your mind. People over the age of 50 who underwent mindfulness training, such as meditation, in a University of Wisconsin study nearly halved the occurrence and severity of acute respiratory infections.
---
Please share this post with your family and friends.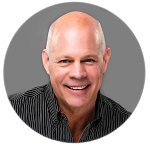 My mission is to inspire people and organizations to live their highest vision.
I am a Success Strategist and Master Coach. I provide transformational coaching and training for individuals and organizations to help you Grow Your Life and Build Your Business by getting clear and focused on what you want, why you want it, and how to create it. Learn more about me at SuccessSeriesLLC.com.
There is no better endorsement than that of a friend, so if you like what you're reading or are using my many FREE resources, tell a friend to join the Tom Hart Success Series Community, to receive email notifications of new blog posts and Talk with Tom podcast episodes, learn of upcoming events, and other news, by visiting my website and clicking on the offer to receive my FREE monthly resource by leaving their email address OR forward this to them and have them simply click here (we respect your privacy and do not tolerate spam and will never sell, rent, lease or give away your information to any third party).