#GrowYourLife  #BuildYourBusiness
Life Area: Personal   |  Topic: Holiday Greetings
Happy New Year from Tom Hart and the Success Series Team!

---
By being in this Success Series community we celebrate each other and our wins. Because even in the midst of all the stress, drama and turmoil that 2020 brought, it also brought us great overcomings and new opportunities.
One of the most beautiful things I witnessed with our community this year, was how you handled 2020. I saw you show up with faith in the face of doubt and light in the face of darkness. I saw that and I honor that. Thank you for being your Best Self to each other and to the world … the crazy, fearful world of 2020.
As we move forward into 2021, I want to give you even more tools and strategies to help you continue to Grow Your Life and Build Your Business. Let's start by assessing our past year with my FREE Year End Assessment download.
B'bye 2020 and Hello 2021!!! Let's make this our best year ever!!

---
Please share this post with your family and friends.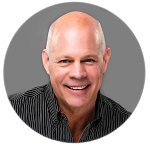 My mission is to inspire people and organizations to live their highest vision.
I am a Success Strategist and Master Coach. I provide transformational coaching and training for individuals and organizations to help you Grow Your Life and Build Your Business by getting clear and focused on what you want, why you want it, and how to create it. Learn more about me at SuccessSeriesLLC.com.
There is no better endorsement than that of a friend, so if you like what you're reading or are using my many FREE resources, tell a friend to join the Tom Hart Success Series Community, to receive email notifications of new blog posts and Talk with Tom podcast episodes, learn of upcoming events, and other news, by visiting my website and clicking on the offer to receive my FREE monthly resource by leaving their email address OR forward this to them and have them simply click here (we respect your privacy and do not tolerate spam and will never sell, rent, lease or give away your information to any third party).