#GrowYourLife  #BuildYourBusiness
Life Area: Personal  
Topic: Success Habits

---
4 Self-Care Sunday Activities for the 24/7 Goddess
I recently surveyed the participants in my Goddesses 101 seminar (formerly EmpoweredWoman 101) and discovered that 84% of the respondents felt self-care was a necessity rather than an indulgence, yet the average time they spent on self-care was only an hour a week. Fifty-seven percent of the respondents even said they felt guilty after making more time for self-care. So, if you're feeling extra cozy as the autumn months roll in and want to set a little bit of time aside for yourself, here's the four best things to do on a self-care Sunday:
1. Pamper Yourself
When I think of self-care for you goddesses out there, the first thing I think of is a bubble bath. A bubble bath complete with candles and essential oils. Wash your hair … shave your legs … just sink into the bath and relax. It sounds cliché, but taking time out to put on a face mask, exfoliate, moisturize, and do whatever beauty tasks you've been putting off can make you feel like a completely rejuvenated woman. Slipping into a pair of new PJs after pampering yourself will make you feel even more loved and appreciated. You deserve to take some time to look after yourself.
---
When you spend all of your time working, keeping on top of commitments, and trying to maintain a social life sometimes it's good to kick back and do something for yourself.
---
2. See A Friend That Makes You Feel Good
Often when I talk about taking some time for self-care, I'm usually referring to a solo activity, but it doesn't have to be. We all need social connection, but women especially need deep friendships, with different friends serving different purposes. Having one or a couple of friends that leave you feeling lighter, refreshed, and inspired after spending time with them is so important. By calling them and inviting them over for wine, or a coffee, you can get the feel-good rush you're looking for and have a laugh at the same time.
3. Go To The Gym Or Yoga
No one can deny the endorphin rush one gets after going to the gym or a yoga class. Getting out of the house to move your body and concentrating on something other than your emails and phone can leave you feeling really mentally invigorated. It can also help if you struggle to get to sleep at night.
4. Meditate
Getting away from the hussle and bussle of the everyday doesn't have to mean you necessarily
need to go anywhere. You can just sit still right where you are and get into that zen place you've been missing. Meditation has been proven to help with sleep, weight loss, creativity, improved memory, decision making, your immune system, managing stress and anxiety, feeling more connected, having better relationships, and so much more.
The more you meditate, the more you will tap into your intuition. With my FREE 7-Day Guided Mindfulness Meditation Audio Series found [here] you will have seven 10-minute sessions of a simple to learn and easy to follow format of mindfulness meditation personally guided by me. Pick one for your Self-Care Sunday.
Taking time for self-care isn't indulgent and it's definitely not selfish. When you spend all of your time working, keeping on top of commitments, and trying to maintain a social life sometimes it's good to kick back and do something for yourself.
---
Please share this post with your family and friends.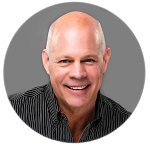 My mission is to inspire people and organizations to live their highest vision.
I am a Success Strategist and Master Coach. I provide transformational coaching and training for individuals and organizations to help you Grow Your Life and Build Your Business by getting clear and focused on what you want, why you want it, and how to create it. Learn more about me at SuccessSeriesLLC.com.
There is no better endorsement than that of a friend, so if you like what you're reading or are using my many FREE resources, tell a friend to join the Tom Hart Success Series Community, to receive email notifications of new blog posts and Talk with Tom podcast episodes, learn of upcoming events, and other news, by visiting my website  and clicking on the offer to receive my FREE monthly resource by leaving their email address OR forward this to them and have them simply click here (we respect your privacy and do not tolerate spam and will never sell, rent, lease or give away your information to any third party).