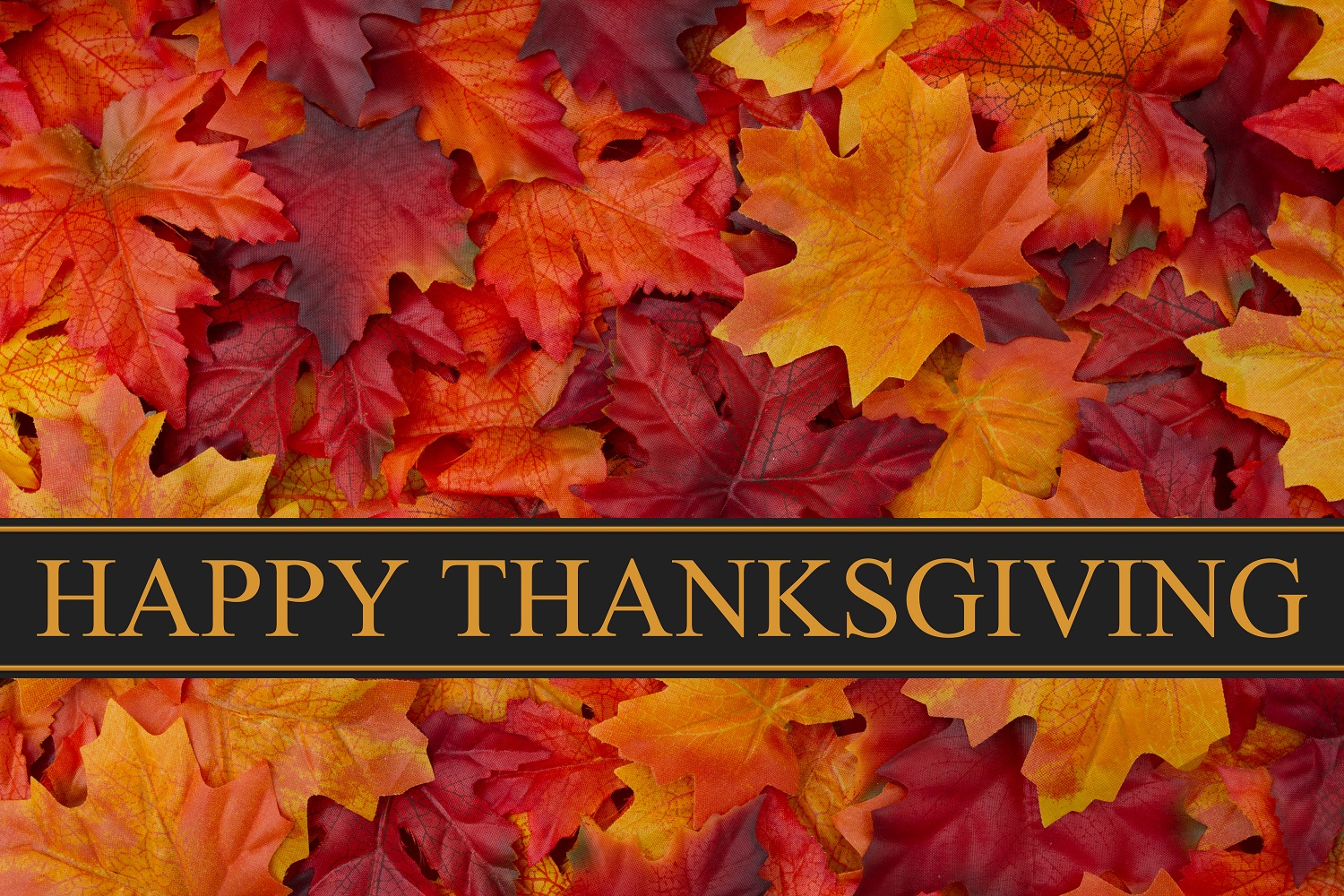 Happy Thanksgiving!
This coming Thursday those of us who reside in the United States will be celebrating Thanksgiving Day, a national holiday primarily celebrated with family and friends in an expression of shared gratitude for our many blessings. As you sit down with you and yours, please remember that we at Success Series are truly grateful for the wonderful support that we receive from all of you.
With Thanksgiving already upon us, it means that the end of the year will soon be here. Now would be a great time to look back on your year and acknowledge all that you have accomplished and what you are grateful for.  It could be something as simple as waking up every day or having transportation to and from work or for your family and friends. If you are able to read this, there is one more thing to be thankful for.
We here at Tom Hart Success Series Seminars & Coaching are thankful for all that we have accomplished this year.  And, we are working hard and looking forward to providing even more to you next year. It is because of YOU that we continue to be motivated, challenged, and are constantly searching for ways to make all of our lives happier and more successful. We know we could not do what it is that we enjoy doing so much if we did not have your support.
Your Action Step
Read my blog post on keeping a Gratitude Journal [here] and see if it with you. If so, try keeping a Gratitude Journal daily for a week. If you find profound benefits in your life from doing so… and I'm convinced you will …then challenge yourself to keep going to the 30-day mark. I'm sure you'll gain a much better attitude toward life and all that you are blessed with, and soon will find more and more coming your way.
Please share this post with your family and friends. 
My mission is to inspire people and organizations to live their highest vision.
I am a Success Strategist and Master Coach. I provide transformational coaching and training for individuals and organizations to help you Grow Your Life and Build Your Business by getting clear and focused on what you want, why you want it, and how to create it. Learn more about me at SuccessSeriesLLC.com.
There is no better endorsement than that of a friend, so if you like what you're reading or are using my many FREE resources, tell a friend to join the Tom Hart Success Series Community, to receive email notifications of new blog posts and Talk with Tom podcast episodes, learn of upcoming events, and other news, by visiting my website  and clicking on the offer to receive my FREE monthly resource by leaving their email address OR forward this to them and have them simply click here (we respect your privacy and do not tolerate spam and will never sell, rent, lease or give away your information to any third party).