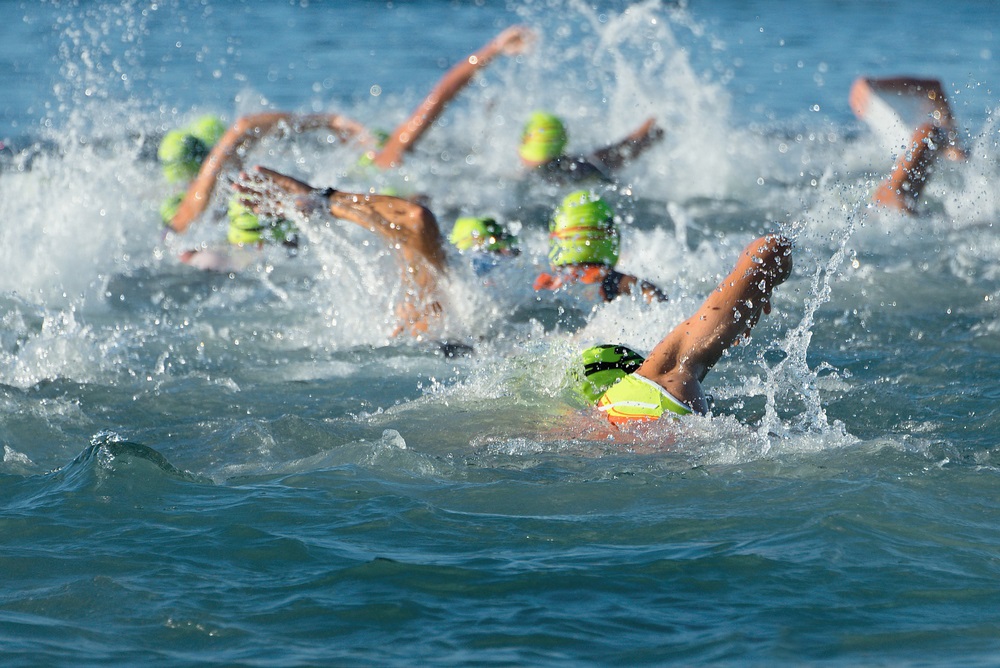 #GrowYourLife
Life Area: Physical
The older one gets the harder it is to achieve our BIG audacious physical goals, like competing in a triathlon or riding a century. Not only because of growing physical limitations but also because of growing responsibilities of family, career and community. Can you still go BIG? OF COURSE YOU CAN! If you follow this system, the only thing that can stop you is YOU.
A Formula For Achieving Big Physical Goals After Age 40
#1 – Assess yourself and what you are asking your body … and your mind … to achieve.
First, and foremost, you must believe you can do it. And, I don't mean just competing in the event, but the needed training as well. Belief is the genesis of all accomplishment. Maintain a realistic perspective during your training and push yourself to excel at a rate necessary to peak at the competition. To help keep perspective, remember these things:
Find your why. This is your reason for wanting to achieve your big audacious goal. Without it you will fail when the going gets tough.
Go all in. Decide at the onset that you are going to do whatever you need to do to achieve your goal. Sign up for the event, commit to training, and fill your days with positive motivation to keep you going.
Know what you are willing to give up and what you aren't. There are certain things I have on hold when it comes to my training and certain things that I will not give up. I must continue to run my businesses in spite of my training and I want to continue to spend time with my family and friends, so often times it is my leisure activities that must be put on hold if I am in the middle of training for a century ride or other big audacious physical goal.
#2 Make a plan.
Set yourself up for success with a routine. Figure out your training plan and do not deviate from it unless, or until, you experience a flaw in it. Create a realistic timeline. Many of the athletes I work with get down on themselves when they aren't progressing at their pre-determined pace because they were unrealistic about how long something would take in the first place. They feel so discouraged that they beat themselves up and their mental-game plummets.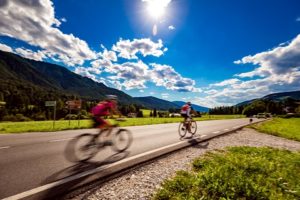 Establish milestones in your training to complement your ultimate goal. Better yet, have a coach or trainer do it for you. Be patient with your progress and results, and remember to HAVE FUN! Be sure to measure your progress, not the gap remaining to your desired goal.
Show up! Now that you've established your training plan and milestones, do the work. No matter what else you having going on in your life, get your ass in there and workout. Don't self-sabotage your plan, when your body or mind says "No", do it anyway. Honor your why mentioned earlier.
#3 Be flexible.
Adapt when needed. Your age plays a huge role in knowing when to adapt and when to stick it out. Be wise. Adapting may be necessary to achieve your goal AND keep mental perspective on how to get there. There will always be a tough part to a great training program, and the bigger the goal you have, the tougher the grind, so I'm not talking about that. I'm talking about when you discover new techniques that will serve you better. You would be wise to know that quitting is the only failure in your training, everything else is just learning. Seek a trainer or coach in order to get an outside perspective of your progress, knowing that YOU ultimately are responsible for achieving your goal.
#4 Abandon all self-doubt.
Donnie Thompson returned to power-lifting from a debilitating back injury at age 46 to break the world record (3,000 pounds!), check out this YouTube video. Diana Nyad swam from Cuba to Florida (110 miles) at 64 years old in her third attempt. Age and adversity blocks are usually only in your head.
Your Action Step
If you're a professional or elite athlete serious about your performance, give me a call if you'd like me to add your name to my list of peak performance coaching clients seeking to improve their mental game; contact me [here].
For you others, find an accountability partner who shares the same big audacious physical goal and train together. Tell me of your progress by commenting below or contact me [here].
Please share this post with your family and friends. 
My mission is to inspire people and organizations to live their highest vision.
I am a Success Strategist and Master Coach. I provide transformational coaching and training for individuals and organizations to help you Grow Your Life and Build Your Business by getting clear and focused on what you want, why you want it, and how to create it. Learn more about me at SuccessSeriesLLC.com.
There is no better endorsement than that of a friend, so if you like what you're reading or are using my many FREE resources, tell a friend to join the Tom Hart Success Series Community, to receive email notifications of new blog posts and Talk with Tom podcast episodes, learn of upcoming events, and other news, by visiting my website  and clicking on the offer to receive my FREE monthly resource by leaving their email address OR forward this to them and have them simply click here (we respect your privacy and do not tolerate spam and will never sell, rent, lease or give away your information to any third party).