Success Principles for the New Normal Workshop
This is a workshop and monthly seminar series based on the best-selling book The Success Principles by Jack Canfield.
It doesn't matter if your goals are to be the top salesperson in your company, become a better parent, lead your company more effectively, manage your tasks more efficiently, lose weight, or make millions of dollars — the principles and strategies are the same, but they must be applied.
By participating in the Success Principles Workshop, you'll gain the insights and skills needed to create major breakthroughs, moving you closer to your goals and the quality of life you deserve and beyond. You will learn powerful transformational processes, allowing you to increase your clarity, focus and power, as well as help you develop the momentum necessary to achieve success for the rest of your life. These are foundational principles you need to create success, regardless of the goals you're pursuing.
---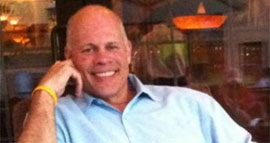 Tom Hart is the founder of Success Series LLC, a speaking, coaching, workshop and business advisory company providing transformational coaching and training to individuals and businesses. Tom is a gifted communicator who has a unique ability to connect with and inspire an audience. While his charismatic presence engages his audiences, his real life stories and practical application of success principles in his own life is what inspires participants to fulfill their own greatness.
Tom's life experience has brought him through the real world of personal and professional meltdowns and resurgences in tough times which always required innovation and collaboration and sometimes included losing it all and coming back bigger and stronger. Tom is committed to helping people learn how to "thrive through" life's challenges and how to accelerate the achievement of their personal and professional goals to create their new powerful and inspired life. As a champion of transformational living, Tom integrates specific methodologies and results-oriented activities into his presentations to help his audiences take on greater challenges and produce breakthrough results.