Living Life with Intention Weekend
Success Series Seminar with Yoga
2 Powerful, Life-changing days


Kindness Life Institute at Thrive Center
Denver, CO
3 modules: Friday PM, Saturday AM, Saturday PM | Attend one, two or all three
$395 or $150 per module
$295 ($100 off) Early Bird Special
The Living Life with Intention workshop is a life transforming weekend program based on timeless principles for creating the life you want in each the seven life areas:
physical
financial
professional

relational

spiritual
philanthropical
personal

Workshop leaders Tom Hart, Success Strategist, Master Coach, and Founder of Success Series Seminars & Coaching, and Ken Santistevan, Certified Yoga Teacher and Yoga Consultant, will guide you through a journey of discovery:
Discovery of Self, Discovery of Purpose, and Discovery of Direction.
You will discover what motivates and drives your actions, get clear on what you value most, and create lasting change in your life. You will leave this workshop empowered with a clarity that will bring joy and fulfillment to your relationships, your finances, your work, your body, and your spiritual well-being. After this weekend you will be ready to take your first step onto your Path and will have the practical tools, techniques and strategies
to implement along your journey of Living Life with Intention, passion and purpose.
Join us!
Kindness Hilltop Studio at Thrive Integrated Health Center
Denver, CO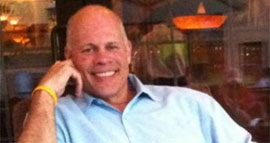 Tom Hart is the founder of Success Series LLC, a speaking, coaching, workshop and business advisory company providing transformational coaching and training to individuals and businesses. Tom is a gifted communicator who has a unique ability to connect with and inspire an audience. While his charismatic presence engages his audiences, his real life stories and practical application of success principles in his own life is what inspires participants to fulfill their own greatness.
Tom's life experience has brought him through the real world of personal and professional meltdowns and resurgences in tough times which always required innovation and collaboration and sometimes included losing it all and coming back bigger and stronger. Tom is committed to helping people learn how to "thrive through" life's challenges and how to accelerate the achievement of their personal and professional goals to create their new powerful and inspired life. As a champion of transformational living, Tom integrates specific methodologies and results-oriented activities into his presentations to help his audiences take on greater challenges and produce breakthrough results.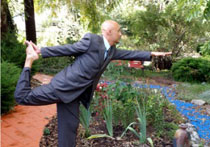 Once Ken Santistevan stepped into yoga several years ago, his life changed forever. He completed the first Vital Vinyasa and Vital Roots Teacher Training programs, and has since been enfolded into the yoga community. In his classes, Ken loves to weave his personal experiences into the dharma, particularly the ways in which his practice on the mat is connected to his life off the mat. He is dedicated to serving others by sharing the practice of yoga; four years ago, Ken designed a business model to offer yoga and a menu of wellness offerings to businesses and their workforce. His services are now being offered in three states.
Register here and we will contact you!
Success Series LLC