#GrowYourLife  #BuildYourBusiness
Life Area: Professional   |  Topic: Environment
Creating The Perfect Home Workspace
---
Mark Twain had a shed on his farm in New York. and J.K. Rowling had a room at The Balmoral, a five-star hotel in Scotland. But you can make the perfect workspace in your man-cave or she-shed or maybe it's an unoccupied nook or a room in your house currently sitting full of junk. Here are some guidelines for creating the perfect home workspace:
DESIGNATE YOUR CHOSEN SPACE. Make sure it's a place where you won't be interrupted.
EMPTY THE SPACE ENTIRELY AND CLEAN IT. Maybe even give the walls a fresh coat of paint.
FILL YOUR NEWLY EMPTY SPACE with only objects conducive to your creative process.
CONSIDER ACQUIRING NEW FURNITURE. Possibly a desk, a comfortably chair, a bookcase you can fill with inspiration.
DON'T BE AFRAID TO INVEST in professional help to clean, paint, or assemble furniture. Maybe put a posting on TaskRabbit to get yourself an estimate of costs.
TIPS FOR SCHEDULING DEEP WORK
SCHEDULE DEEP WORK ON YOUR CALENDAR. Block off several hours on a daily or weekly basis when you know you will not be interrupted.
WHILE SCHEDULING your workday, try to account for every minute.
KEEP A TALLY of how much deep work you're doing. Know when you're not doing enough.
DETERMINE IN ADVANCE when or where you will do your deep work. Try to keep it consistent.
DON'T LET YOUR MOOD dictate how your day unfolds.
BE COMFORTABLE ANNOYING PEOPLE. Set the expectation that you may not be available during certain times or quick to respond to emails, calls or messages.
TREAT YOUR SELF to a healthy reward. After you've completed your scheduled deep work, do something you've been looking forward to.
---
Please share this post with your family and friends.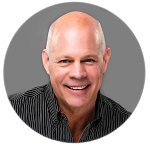 My mission is to inspire people and organizations to live their highest vision.
I am a Success Strategist and Master Coach. I provide transformational coaching and training for individuals and organizations to help you Grow Your Life and Build Your Business by getting clear and focused on what you want, why you want it, and how to create it. Learn more about me at SuccessSeriesLLC.com.
There is no better endorsement than that of a friend, so if you like what you're reading or are using my many FREE resources, tell a friend to join the Tom Hart Success Series Community, to receive email notifications of new blog posts and Talk with Tom podcast episodes, learn of upcoming events, and other news, by visiting my website and clicking on the offer to receive my FREE monthly resource by leaving their email address OR forward this to them and have them simply click here (we respect your privacy and do not tolerate spam and will never sell, rent, lease or give away your information to any third party).