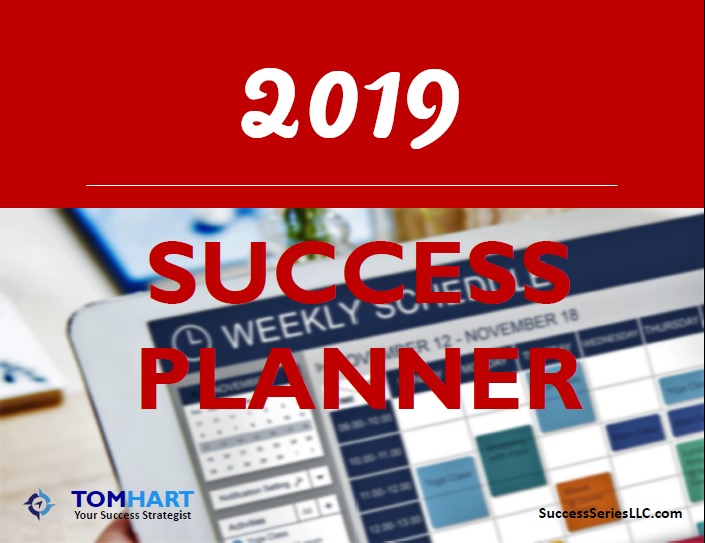 #GrowYourLife #BuildYourBusiness
Life Area: Personal
Topic: Goal Achievement
Welcome to 2019! I hope by now you have completed your 2018 Year End Assessment and have solidified your 2019 goals. If not, you can listen to this episode of my Talk with Tom Motivational Minute to learn the value of conducting a Year End Assessment [here] and then conduct your own by first downloading my FREE Year End Assessment Tool [here]. Then start your 2019 goal setting with my FREE 7-Day Goal Setting Challenge eBook which you can find [here].
Now that 2019 is here, I'd like to know, how are you planning your year ahead?  What big goals are you planning to achieve in 2019? Take a moment to think about it, because we'll come back to this in a second.
---
What gets calendared, gets done.
---
As for me, between Christmas and New Year's Day each year, I get out my goals list and Master Calendar for the year ahead and finalize them, especially as it relates to the first quarter. I suggest you do the same today or sometime over the week ahead. Plan out what it is you really want to accomplish in 2019 and translate its milestones to your Master Calendar. What gets calendared, gets done.
When it comes to setting and achieving goals, remember this: when you start taking concrete steps toward your targets you will gain more traction and go much further, much faster. It's okay to start small — just make sure to take it one step at a time and do not give up. Before you know it, you'll be celebrating the successful completion of your most ambitious goals!
Need help? Start here with my FREE gift for you: your FREE 2019 Success Planner, which will help you stay on track every step of the way.
---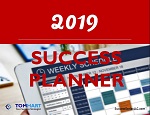 Download my FREE 2019 Success Planner [here]. Hopefully by now you have outlined your 2018 goals. Well, now it's time to create your action plan for their achievement. A helpful tool to that end is this FREE 2019 Success Planner. Download your Success Planner here (no opt-in required).
This is not your average monthly calendar. It's the Success Principles Success Planner from Jack Canfield, a guided planner that can elevate your life, helping you achieve your biggest dreams and goals. As a Jack Canfield affiliate, I am privileged to pass-on this planner designed specifically to help you make this your best year yet.
Included inside the Planner is:
A daily, monthly, and yearly planner using Jack's time-tested, life-changing principles
Simple "fill-in-the-blank" templates to help you plan exactly how to increase your confidence and tackle daily challenges
Daily guidelines, plus Jack's favorite inspirational quotes to ensure you live with passion and purpose, while realizing all your ambitions
And more…
I urge you to use this FREE Success Planner to start planning 2019 and your dream life.
Download this valuable FREE resource [here] and get started today!
---
My mission is to inspire people and organizations to live their highest vision.
I am a Success Strategist and Master Coach. I provide transformational coaching and training for individuals and organizations to help you Grow Your Life and Build Your Business by getting clear and focused on what you want, why you want it, and how to create it. Learn more about me at SuccessSeriesLLC.com.
There is no better endorsement than that of a friend, so if you like what you're reading or are using my many FREE resources, tell a friend to join the Tom Hart Success Series Community, to receive email notifications of new blog posts and Talk with Tom podcast episodes, learn of upcoming events, and other news, by visiting my website  and clicking on the offer to receive my FREE monthly resource by leaving their email address OR forward this to them and have them simply click here (we respect your privacy and do not tolerate spam and will never sell, rent, lease or give away your information to any third party).